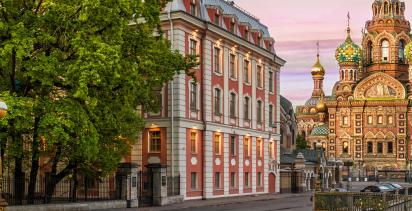 The Blue-Roads Mobile App
The Blue-Roads Mobile App
Why not check in for your tour with the Blue-Roads app?

This handy application allows you to view your bookings, check your itinerary, see tour maps and more – making it the perfect travel companion for your Blue-Roads trip.
Download the App
Main Menu
You can access all the features available in the app from the Main Menu – either by selecting the options at the bottom of the screen or by clicking the extended menu in the top left corner.

From this menu, you can complete your profile information, access your itinerary, view maps and enter points of interest you may want to visit – plus more!
Itinerary
You can view your trip itinerary by clicking the Itinerary button on the Main Menu.

After clicking the button, you will be able to see the activities planned for each day of your tour, and get more information about each destination you will visit.
Maps
By tapping the Maps button on the Main Menu, you will be able to see maps of all the areas you will visit on your tour.

You can click each map to discover more about each area, and drop pins on your favourite places – or the places you would like to visit!
Budget
With the app's Budget feature, you can track your budget and keep an eye on your spending.

Press 'Edit Budget' to enter the amount you would like to spend, then add your expenses by tapping the 'Spent from Budget' button.
Chat
Meet your tour group before your vacation begins!

Using the app's Chat function, you can keep in touch with the people you're traveling with before, during or after your tour.