California Tours - Coming Soon
Explore California with Blue-Roads
Where better to embrace adventure on the scenic route than sun-kissed California? The natural beauty that awaits you in the enchanted Golden State is as diverse as it is captivating – from sleepy vineyards and alpine lakes to iconic coastal views.

Our all-new range of 2020 North America tours will be available to book from May 2019. Scroll down and sign up to our newsletter to be the first to hear more.
Our top experiences in California
Enjoy a lunch and wine pairing at the Michel-Schlumberger Winery
There's no more quintessentially Californian experience than touring a sun-soaked vineyard – and at the beautiful Michel-Schlumberger Winery, we'll do just that. The key difference? A sumptuous five-course lunch and wine pairing will be waiting for us once we've learned the tricks of the trade.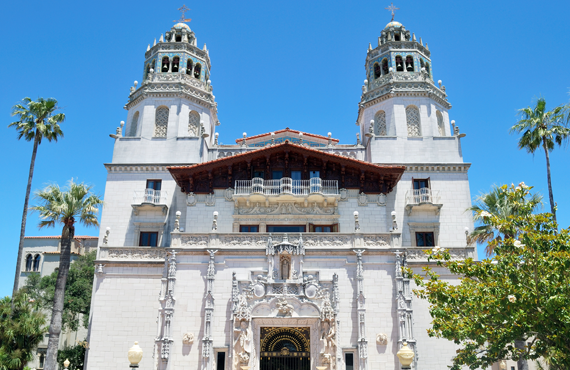 Visit the legendary Hearst Castle
Perched at the top of 'La Cuesta Encantada' ('The Enchanted Hill'), the spectacular Hearst Castle is like something out of a fairy tale. Step inside and you'll find William Randolph Hearst's collection of rare works of art showcased within grand rooms, ornate pools and 123 acres of sublime gardens.


Explore North America by region