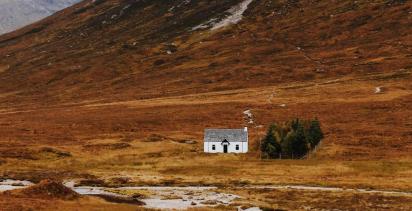 Experience the Road Less Travelled
Here at Blue-Roads, our passion is delivering small group holidays that delve a little deeper. Traveling by luxury mini-coach along scenic roads, our tours invite you to see each destination through the eyes of the people who know it best: the locals who call it home.

We know that the best kind of adventure is one that introduces you to authentic experiences, never-to-be-forgotten views and hand-picked retreats brimming with local charm – while providing you with the time and space to explore independently.

With intimate group sizes and expert Tour Leaders and Drivers, there's no better way to feed your curiosity than with a Blue-Roads tour.
"Fantastic. Couldn't have had a better tour guide and driver. We had so much fun."
Michael, Italian Indulgence
View More
The Blue-Roads Difference
Enjoy the company of a small group
With small group sizes of no more than 18 people, you can expect a more personalised touring experience – and with like-minded travellers at your side, you'll find that a journey shared is a journey best enjoyed.
Feed your Curiosity
Stories waiting to be unravelled. Secrets waiting to be revealed. Fascinating cultures, delicious flavours and unexplored terrain. Feed your curiosity and embark on a voyage of discovery with Blue-Roads – and let the new and exciting take centre stage.
Embrace the view
Immerse yourself in nature on uplifting journeys through evocative landscapes. From rolling hills and swathes of forest to shimmering coasts, islands and canals, breathtaking views lie around every corner when you take the scenic route.
Discover a local way of life
There's no better way to understand the essence of a destination than by meeting the people that call it home. Learn traditional crafts, stories and recipes as you venture off the tourist trail and behind the scenes with exclusive local experiences.
Savour each moment
Slow the pace and take it all in; there's plenty of time to enjoy each step of the journey. Whether you're touring a historic home, enjoying a meal or indulging in a wine tasting session, you can do so safe in the knowledge that you won't be rushed.
Guided by the best
Insightful, attentive and passionate, our Tour Leaders will unlock the experiences that make your Blue-Roads tour truly special – from adding personal touches to your itinerary to bringing destinations to life with their local knowledge.
What Makes Blue-Roads Different?
Whether in the UK, Europe or Asia, our award-winning tours help our guests connect with the culture, cuisine and history of the fascinating places they visit.
Ways to Book
Online
Check all our tours
Phone
Call us now
Email
Email Us