6 Best places to soak up the European summer
6 Best places to soak up the European summer
Sure, returning to your hotel after a day exploring the winter wonders of Europe and sipping a hot buttered rum by their fireplace is incredibly appealing. But in summer, Europe greets you with glorious sunshine and puts you in the perfect mood for days of indulgence.

But where best to bask in this amazing climate? Each European hot spot has its own charm, so the real question is: where do you want to go first?
Italy
An Italian holiday is all about food, fashion and being surrounded by gorgeous Roman Renaissance architecture. A tour by the coast near Naples delivers on this promise in spades.

Start by relaxing at the Tenuta Seliano provincial estate, nibbling antipasti by the pool with buffalo mozzarella made fresh on the farm before rolling up your sleeves and getting a little hands-on. Take a cooking class where you can learn some Italian culinary secrets; a feat that's normally rarer than finding hen's teeth.

No matter where you find yourself in charming southern Italy, you can be sure there will be plenty of fine food and a healthy side of la dolce vita.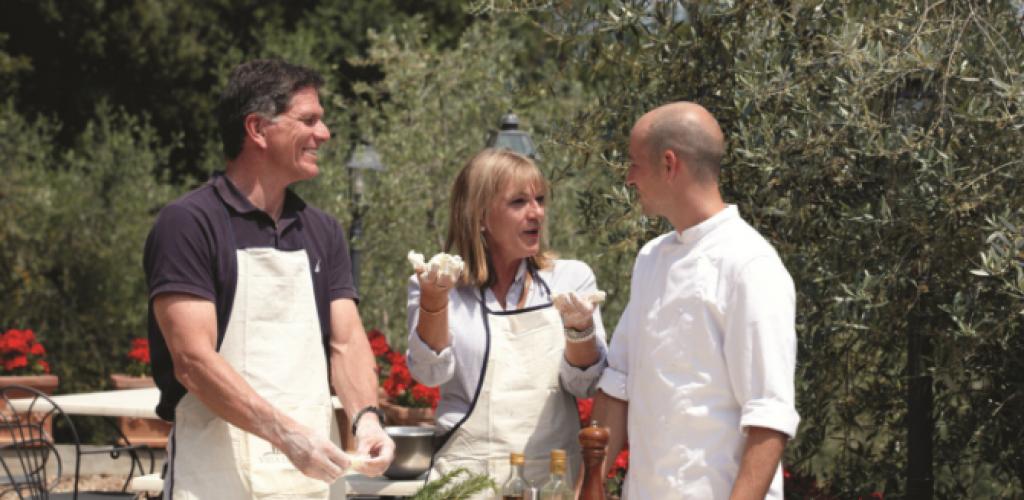 France
France emanates old-world style and charm, with cathedrals and châteaux providing the perfect backdrop for indulging in the local delights.

The gorgeous Arcachon Bay is famous for two things: the mesmerizing Great Dune of Pilat – Europe's highest sand dune – and the fantastically fresh oysters plucked from terracotta tiles placed by farmers in the bay.

The decadence continues along Louis XIV's Royal Road winding through the stunning countryside and past rivers to a truffle farm, where we will sniff out the tiny delicacies.

And no trip to France is complete without a healthy tasting of wine varieties including bold reds in Saint-Émilion and delicate sparkling Blanquette, a specialty of the Cathar country.

Visiting châteaux and grand cathedrals while imbibing legendary wines is the perfect way to experience a summer in France.
Spain
With gorgeous landscapes and radiant sunshine, it's no wonder the people of Spain are so convivial. Soak up the relaxed atmosphere as we wine and dine through the Spanish countryside.

There is a fantastic sampling of artisanal food on offer as we taste a variety of cheeses at a farm in Siurana, visit an anchovy producer in Getaria and tuck into more tapas than you can shake a maraca at.

Stay hydrated under the Spanish sun by paying a visit to some phenomenal vineyards. The Bodega Sommos is an amazing spectacle of geometry designed by architect Jesús Marino Pascual, and the viticulturalists here experiment with 23 white grapes varieties and 50 reds. Your take-away from their enthusiastic experimentation should definitely be 'try, try, again'.

What would be the perfect send off to a Spanish summer vacation? How about touring the halls of the Guggenheim Museum in Bilbao and seeing off your wonderful travel companions with an indulgent three-course meal at a Michelin-starred restaurant?

Enjoy the energy of Spain beneath the summer sun on a Blue-Roads tour.

Getaria by Urko Dorronsoro
Cornwall
There is no better time to visit South West England than in the bright summer months.

In the gorgeous port of Padstow is Rick Stein's famous Seafood Restaurant, where we dine on the freshest ocean catch pulled from British waters, cooked to Stein's own recipes.

Further east is the small island of St Michael's Mount, where you can walk across the cobblestone causeway at low tide to explore the castle fought over during the War of the Roses.

Complete your summer jaunt with a private tour around England's first and largest tea plantation. An afternoon tea in the beautifully manicured grounds of Tregothnan is a quintessentially British experience.

Take a tranquil trip around the corners of Cornwall for a phenomenal summer experience.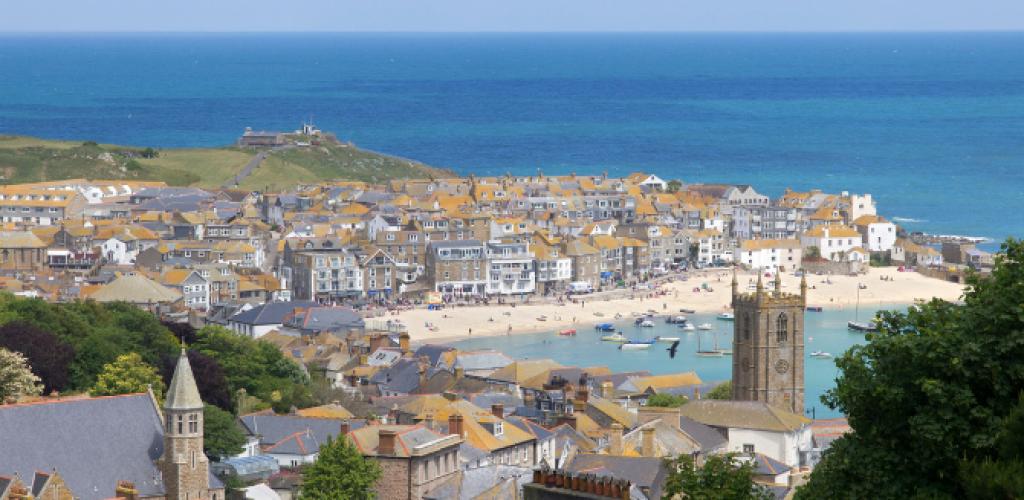 Sail Croatia
If you think summer is synonymous with salt water, then find your ultimate holiday sailing the waters of Croatia's Dalmatian coast, where each stop offers something new.

Set off for lunch at the famous Bibich winery, enjoy an olive oil tasting in a country grove and see the majesty of one of Croatia's oldest cities, Trogir, where we explore palaces, museums and imposing fortresses.

The gorgeous coastal towns are more than matched by magnificent natural wonders like the falls of Krka National Park where we beat the heat with a refreshing dip.

And no summer of sailing through the Adriatic would be complete without some swimming and snorkeling in the tranquil bay of Zlarin.

Climb aboard and set sail for a summer of indulgence on the Dalmatian Coast.

Make the most of your summer holidays with a Blue Roads tour in Europe.