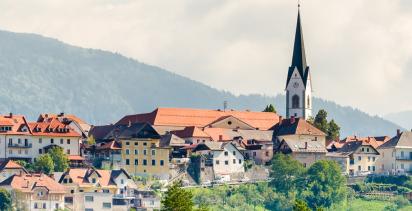 Slovenia Tours
Explore Slovenia with Blue-Roads
Formerly part of Yugoslavia, Slovenia is a small country in South Central Europe. Home to the Julian Alps, also known as the Slovenian Alps, Slovenia boasts spectacular parks, valleys, caves and other natural elements, with a dual climate: warm weather on the coast and cold winters in the plateaus and valleys to the east.
Things to do in Slovenia
Visit Lake Bled
A picture-perfect postcard vacation awaits you in Slovenia's Lake Bled, a bluish-green lake nestled near medieval Bled Castle. You'll settle in for the night and, in the morning, tour the castle before taking a boat ride to Bled Island, a small land mass in the center of the lake with a 17th-century church.
TOUR: Northern Italy, Slovenia & Croatia
See more
Stroll through Slovenia's Capital
A peaceful place, Ljubljana is Slovenia's capital, boasting a rich history that stretches back 5,000 years to Roman antiquity. Tour Ljubljana's 12th-century castle and then enjoy the many cultural attractions, including theaters, museums, galleries and one of the oldest philharmonic orchestras in the world.
TOUR: Northern Italy, Slovenia & Croatia
See more